Here are some screen samples and functions of ViewE.
Main
You can check at a glance the power consumption and electricity charges for today and yesterday. By setting the target value of power consumption, the amount of usage is easy to understand with the expression and comment of ViewE-kun, the bulb icon.

PC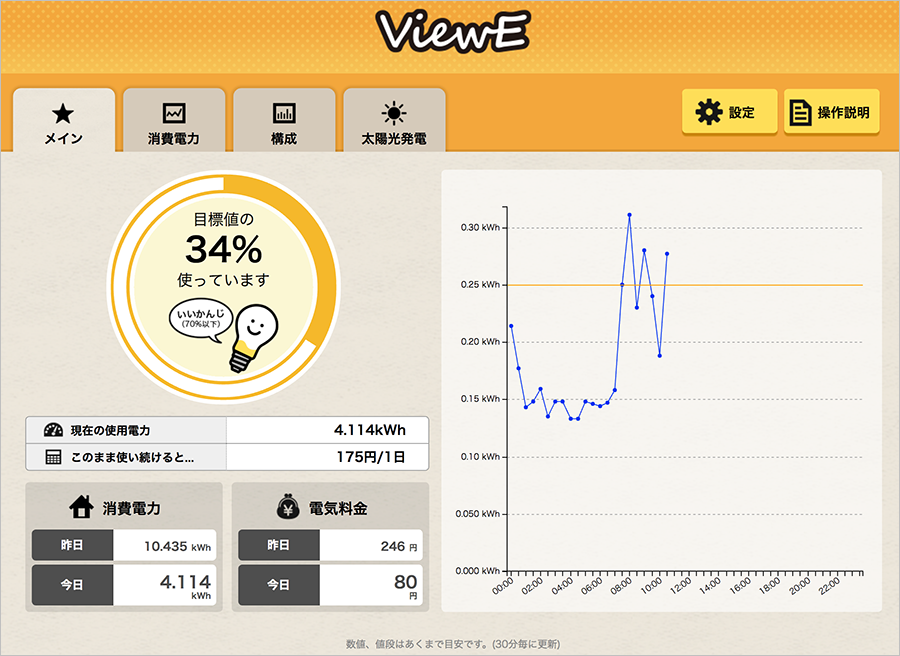 Smartphone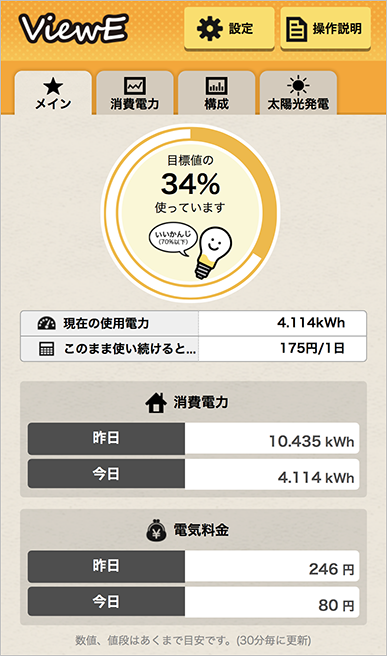 Power consumption
Power consumption and photovoltaic power generation can be displayed with a graph on a yearly, monthly or daily basis.
Also, you can compare the data for particular dates to see at a glance on which day electricity was most used.
PC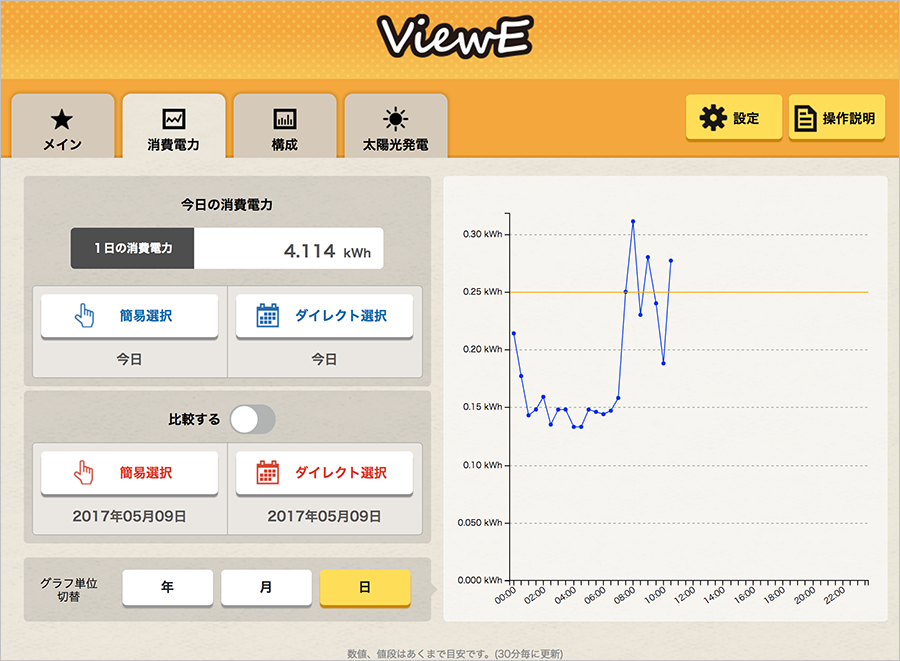 Smartphone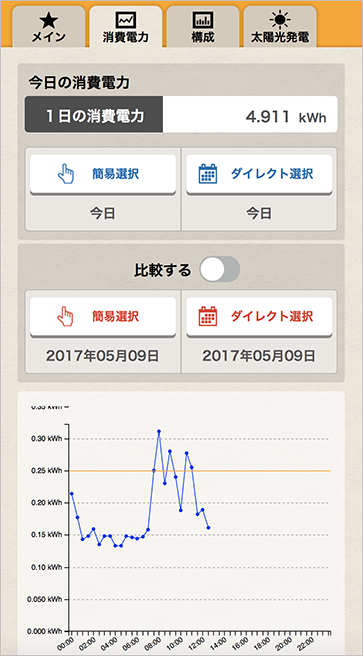 Breakdown
You can check the power consumption of each circuit breaker with a bar graph.
It also helps to prevent you from forgetting to turn off the power of electric appliances.

PC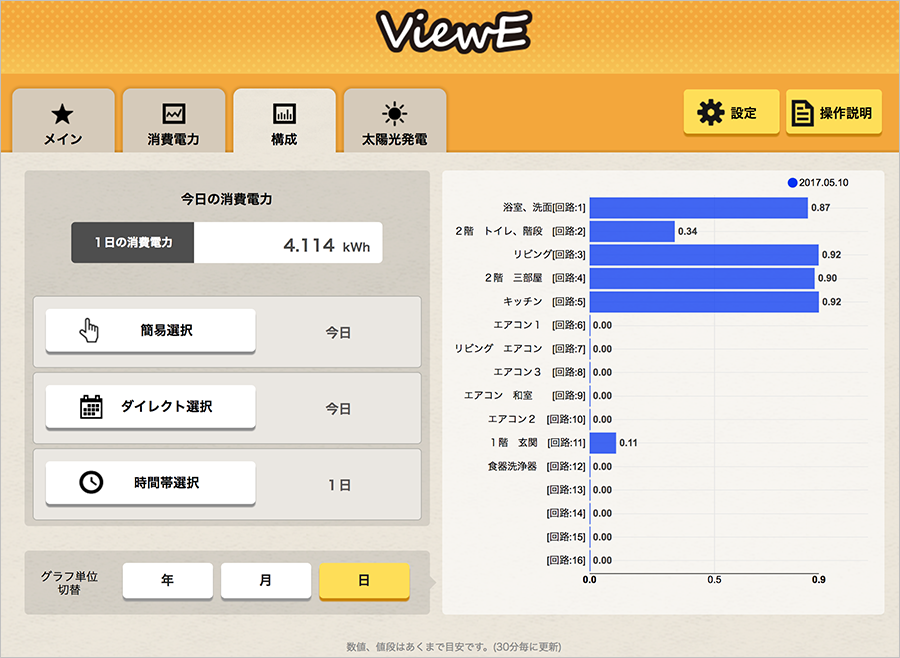 Smartphone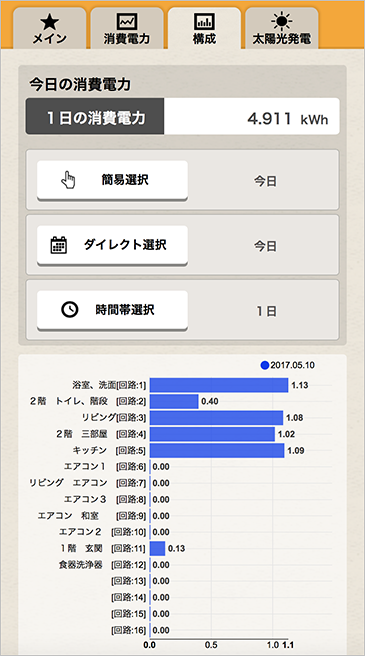 Solar power
If you have a photovoltaic power generation system, you can check its power generation, power consumption, power sales amount and purchase amount.
Also, with a line graph, you can compare the amount of power generation and of consumption, and compare the power sales amount and the power purchase amount.

PC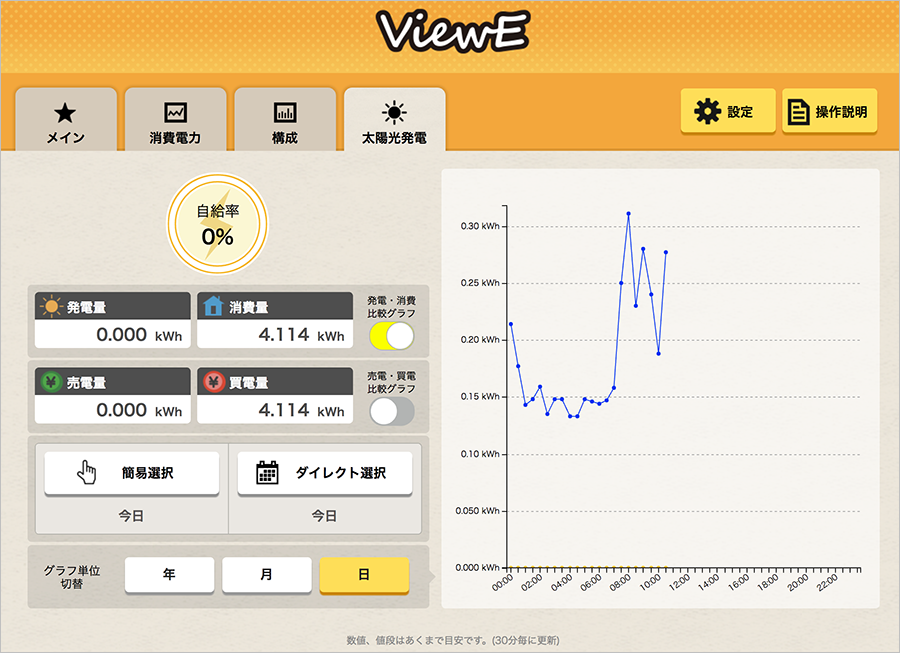 Smartphone
Setting
On the setting page, you can configure the settings of the ViewE main unit, set the target consumption amount, download the power consumption summary data, and so on.
You can download the power consumption summary data in a CSV format for a particular period and save the data on hand.
Main unit setting
PC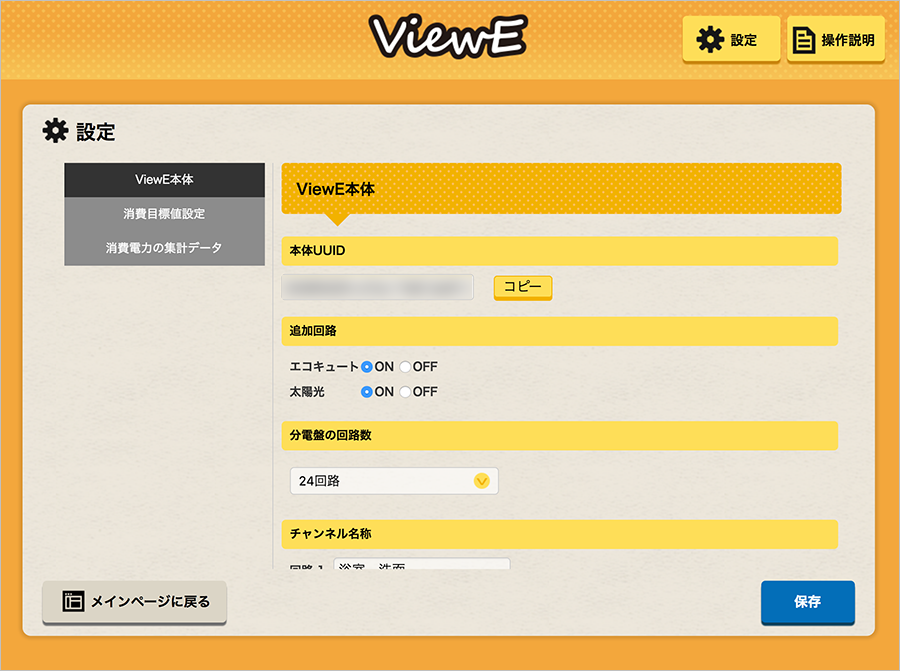 Smartphone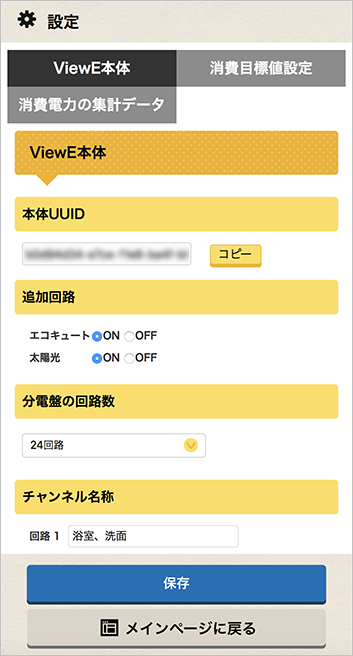 Target consumption amount setting
PC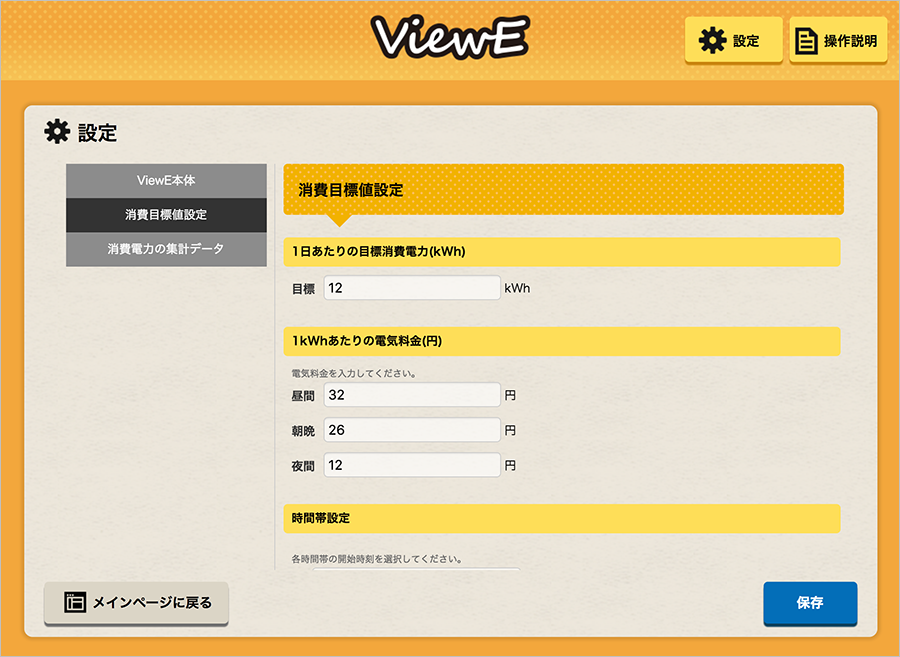 Smartphone
Download of power consumption summary data
PC
Smartphone