Reasonable way to start a smart life
"Smart Appliances" include televisions, air conditioners and lights that can be operated via smartphones even while you are on the go.
However, those are often more expensive than ordinary home electronics,
and many people think that it is a waste to purposely replace their current home appliances which can still be used.
eRemote can make your current home appliances smart at low cost. Turn on/off the lights at home from the outside, set the temperature of the air conditioner according to the time of your arrival at home…
All home appliances compatible with infrared remote control can be remotely controlled.


Integrate all the remote controls in the house into this single control
TV, air conditioner, lighting and audio equipment, etc. Are there too many remote controls and is it getting annoying to manage all of them?
eRemote is a learning remote control, which memorizes the infrared signals of other remote controls and receives instructions from smartphones via Wi-Fi, and you can control various appliances regardless of the manufacturer, model number or model year.
In addition, one single application can control all the eRemote devices installed in the bedroom, living room, children's room, etc. You can turn off the lights of the children's room from the living room, or turn on the air conditioner in the living room from the bedroom.
*Some special infrared rays may not be learned.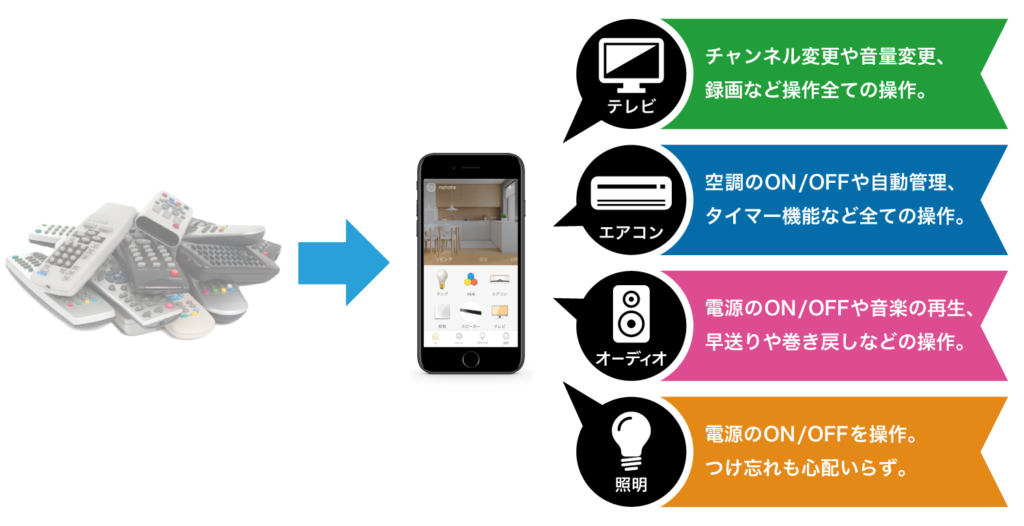 Operate home appliances while on the go
Easily access and control your home appliances at home while you are on the go, without making any special settings. You can return home at a pleasant temperature by turning on the air conditioner on the way home, whether in the cold winter or in the hot summer. Also, you can control the home appliances from the outside for your pets and small children staying at home.
With a temperature sensor built in the main unit, you can adjust the temperature setting while checking the temperature with your smartphone.
Even if you are not sure whether the air conditioner has been successfully turned on, it is obvious when you look at the changes in temperature.
You do not need to leave the air conditioner on, and you can expect an energy saving effect.
*Please do not use for ignitable objects such as a heater.
*eRemote is for home use and there are some errors in temperature measurement.


Voice control with Amazon Echo
eRemote and eRemote mini support "Amazon Alexa", the cloud-based and voice-controlled service by Amazon. You can control you home appliances simply with your voice, which is a very convenient function when you have your hands full.

Easy to use
Easy setup realized with the patented technology enables you to intuitively make necessary settings as if you were playing a game.
1. Install our free app on your smartphone.
2. Connect eRemote main unit to a power supply.
3. Launch the app, create an account, input the e-mail address and password, and just tap "login" to complete the setup.
4. Make the app learn the necessary remote-control functions, and now you can operate appliances from the app.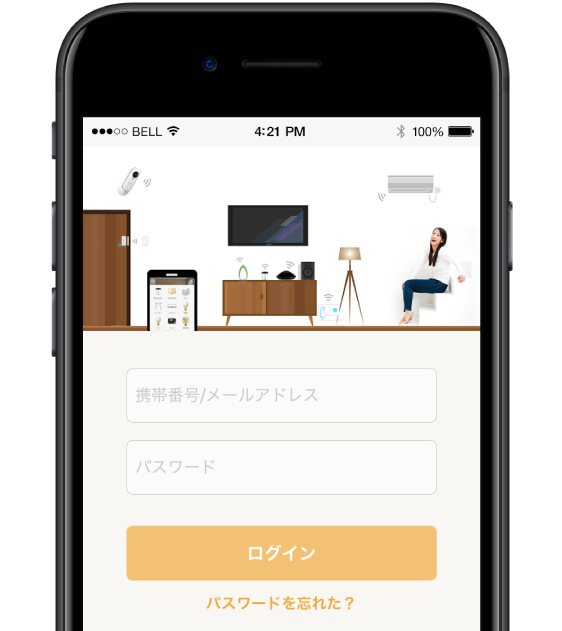 Crime prevention measures
Lighting your home regularly while you are away on your trip can reduce the risk of invasion into your house. Also, if you live by yourself, turning on the lights before arriving at home can avoid your room from being identified by others.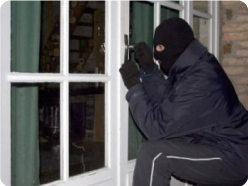 360° transmission
eRemote has seven infrared transmission terminals.
Normally, you have to point the remote control at a target home appliance because the controller can transmit only in 30 degrees with a single transmission terminal. eRemote can send signals in 360 degrees, and you do not have to worry about its orientation once you place it in the right place in the room.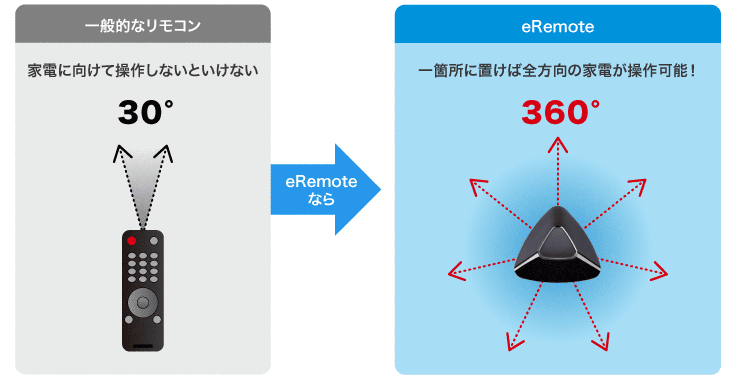 Useful functions
Timer
Set the timer with the operability unique to smartphone applications.
"Execute once", "Execute only on weekdays", or "Repeat on the same day every week". Such timer function, which cannot be realized with conventional remote controls, can be set easily with eRemote. Furthermore, the set timer data is saved in the cloud and an instruction is issued via eRemote.
This means that you can set the timer for home appliances not equipped with a timer function, and that the timer works even if your smartphone is turned off. You do not have to buy expensive home appliances with a timer or to keep the air conditioner running through the tropical night.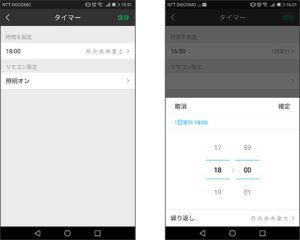 Set scenes and control with one touch
With conventional remote controls, you need to pick up many remote controls and to push their power buttons one by one before going to bed.
With eRemote, you can set the "Good Night" scene and turn off all the appliances through the app with one touch, even after going into the bed. Of course, "Watch Movie" scene and "I'm Home" scene are also available and you can operate as you like with just one touch.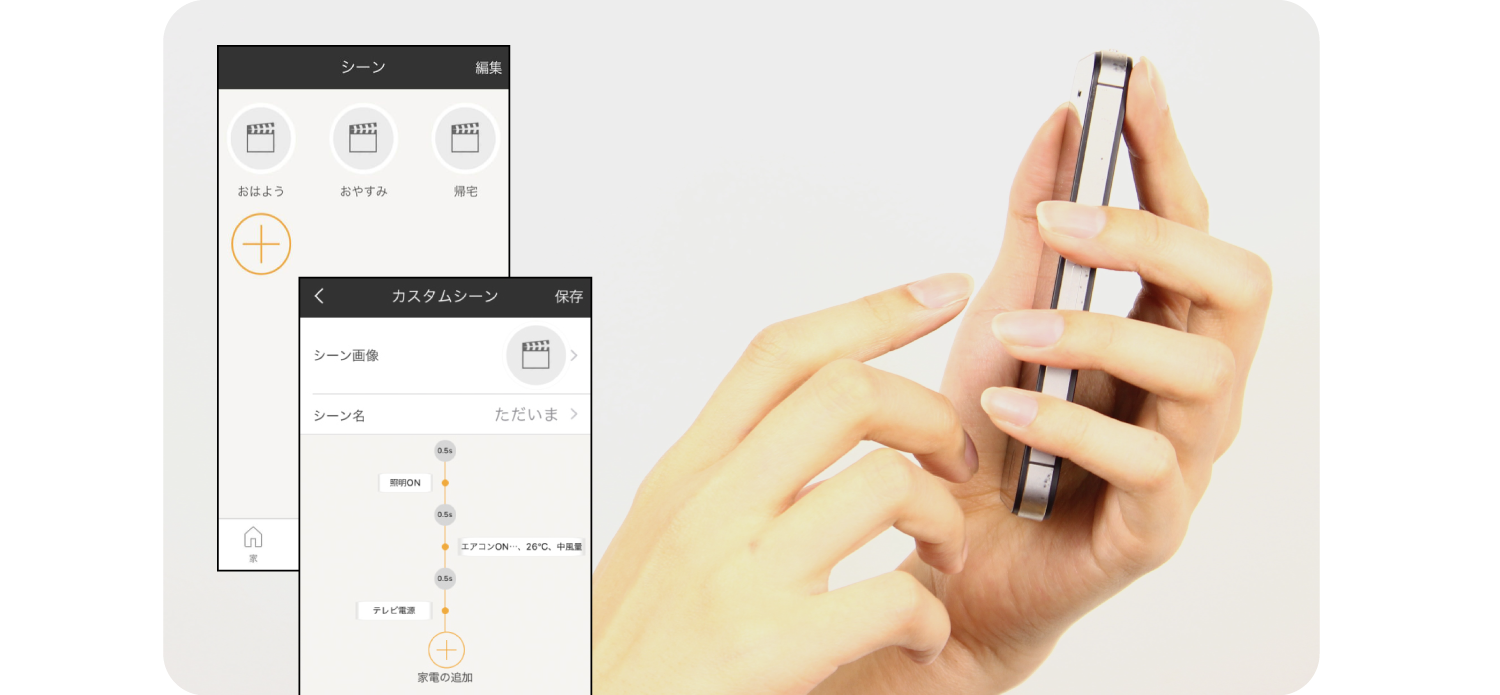 World class security
Control commands of Link Japan e-series including eRemote are saved only in your smartphone and the cloud.
As a result, control can only be done from your smartphone or the cloud.
Even if someone breaks into the home network, command data cannot be used, and the intruder cannot control arbitrarily. If you lose your smartphone, eRemote will not function once you reset the main unit of eRemote.
As for the cloud security, we use Amazon's AWS, which boasts the world's highest level of security.

eRemote is not alone
eRemote has a family called e-series.
e-series interact in the same language (protocol) and have an interlocking function that gives instructions to each other or executes received instructions.
eSensor detects the temperature and humidity and then automatically instructs eRemote to turn on the air conditioner or the humidifier, or eSecurity detects your arrival at home and then automatically turns on the lights and TV. Everything can be set unexpectedly easily within one single app. Cool home automation and a fun surprise can be realized with your imagination.

Product lineup
eRemote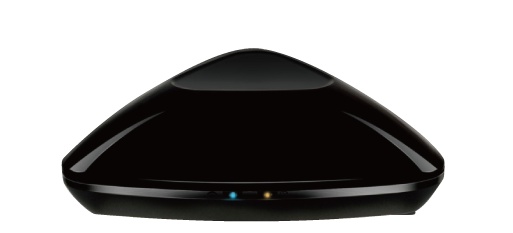 eRemote is a learning remote control, which memorizes the infrared signals of other remote controls and receives instructions from smartphones via Wi-Fi, and you can control various appliances regardless of the manufacturer, model number or model year. You can also check the temperature of the room with a built-in temperature sensor.
eRemote mini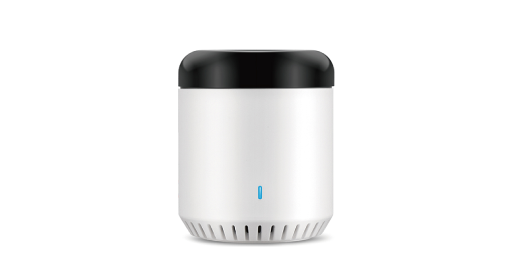 eRemote without a temperature sensor, focusing on a learning remote control function. eRemote mini has a very compact body, achieving a reasonable price. Like eRemote, it receives instructions from smartphones via Wi-Fi, and you can control various appliances regardless of the manufacturer, model number or model year.
eSensor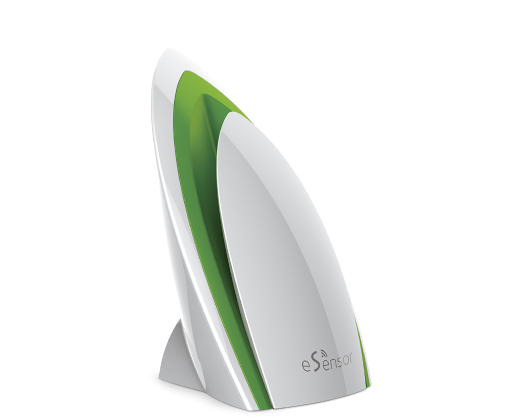 eSensor is a great instrument that is hot on the topic of the latest home appliances connectable to smartphones. eSensor automatically measures the indoor environment with five sensors – temperature, humidity, illuminance, sound and air quality – and automatically prepares the best living environment for you by interacting with eRemote, etc. Linking eSensor with eRemote enables you to manage air conditioning, etc. automatically by setting conditions according to the environment.
eCamera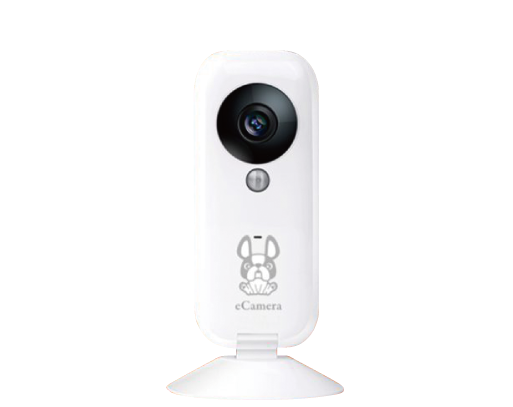 Peace of mind in your hand, anytime and anywhere. eCamera enables you to check the status of your house with your smartphone. Of course, you can talk while looking at the face, too! In addition, eCamera will inform you of any abnormal event with a push notification. eCamera is also a popular product that also serves as a home security device as it will automatically video record such abnormal events.
FAQ
What are the model numbers of the supported home appliances?
Basically all home appliances that operate with the infrared remote control are supported, regardless of the manufacturer, model number or model year.
(Automatic recognition of air conditioners is not supported for some products, but you can operate with manual setting.)
Is the security ensured? What should I do if I lose my smartphone?
Amazon's cloud service, which boasts the world class standards, is used for remote communications. Local communications can be connected only with the Wi-Fi name and the password of the installation location.
Our app has a lock function. When you activate the lock, you cannot connect from other smartphones even with the correct password. If you lose the smartphone that contains the remote control app, please press and hold the reset button on the eRemote main units to reset. Connections from any smartphones will not be permitted.
Can I control multiple eRemote devices with one smartphone?
Yes, you can.
You can add devices from "Add Device" with a one-touch setup.
The remote control set on the added device will be displayed as a shortcut on the main panel, and you can control multiple devices from one screen.
For other frequently asked questions,please click here

eRemote can be purchased on the linked pages listed below
Specification
Product model number
eRemote RJ-3
Wireless section
Compliant standards: IEEE802.11b/IEEE802.11g
Frequency band: 2.4 GHz
315/433 MHz Communications: Available
Infrared section
Infrared frequency : 38k
Orientation corresponding : 360 degrees
AC Adapter
AC 100-240 V, 50-60 Hz
5VDC 1A (Micro USB)
Operating temperature/humidity
temperature : 0°C – 55°C
humidity : 5% – 95%
Connecting terminal
Supply terminal : MicroUSB ×1
Indicator
Operation lamp ×1
Wi-Fi lamp ×1
Sensor
Temperature sensor
Acquired certification
Technical certification/CE/FC/RoHs
Weight & Size
Size (L×W×H) (mm) : 113 mm × 113 mm × 34 mm
Weight (g) : About 368 g

Client software
iOS 5.0 or later / Android 3.0 or later
Accessories
Startup Manual ×1
AC adapter ×1
Specifications of other products are available on the product pages of our shopping website "REMONO STORE".