Total support the introduction of IoT
From installation support to follow-up services
We fully support the introduction of IoT.
Are you interested in IoT but thinking that its setting is troublesome? Or are you worried about its operation after installation?
You can rely on us as we provide you with support from installation to a follow-up.
You don't need to replace your home appliances
Our e-series including eRemote enables you to control your home appliances with your smartphone without replacing any of them.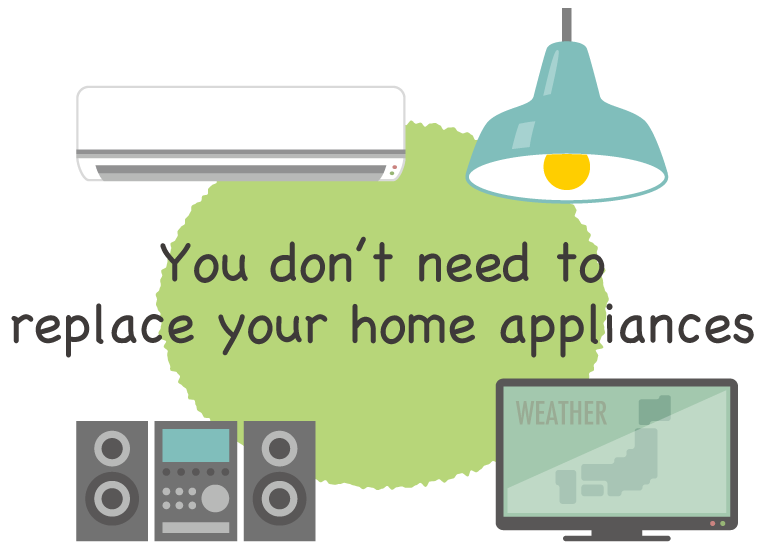 Control your home appliances with your voice
eRemote and eRemote mini support "Amazon Alexa", the cloud-based and voice-controlled service by Amazon. You can control your home appliances simply with your voice, which is a very convenient function when you have your hands full.

What you can do
Control the appliances of each room at the hotel
You can control many rooms at once, such as hotels and schools with eRemote.
Lighting off with audio control during a busy meeting
You can control home appliances such as lighting by voice during a busy meeting.It supports work to make it run more smoothly.