Company info
Service
Contact
Company name
SOUNDVISION Co.,Ltd.
Address
#102 MEISTER YOTSUYA, 1-17-5 Yotsuya, Shinjuku-ku,
Tokyo 160-0004, JAPAN
TEL
+81-3-6913-6601
FAX
+81-3-6913-6606
Incorporated
November, 2004
Capital
10 million yen
Directors
Chairman:Tadao Fukuda
President:Mutsuo Kamata
Employees
5 employees
Service
AV systems

We select necessary equipment and create originally programmed touch panels and others to meet your requests and purposes.
Our intuitive, easy-to-understand design enables you to easily operate complicated AV equipment.
With our touch panel or remote control, you can operate any kind of devices from AV equipment, lighting devices to electric devices.
Also, by introducing a video conference system, you can have a conference with people in remote locations in a smart manner, and consequently you can save your valuable time and travel expenses.
We are ready to meet your various needs with our wide variety of systems from small conference rooms and large conference rooms to large halls.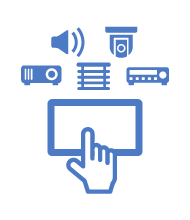 Home theaters & home automation

From a living room theater to a private room, we offer a home theater plan according to your living environment and budget.
You will benefit from more options if you are to build or remodel your house.
You can operate complicated AV equipment collectively through a remote control with the original program.
Just by pressing the start button, the lighting will become dark and the movie that was on standby will start…
Our system provides an easy and comfortable operation for those who want to integrate many remote controls and who are not familiar with AV equipment.
In addition to the operation of AV equipment, the integrated control is also available for lighting, air conditioning and security.
Please feel free to contact us if you have any questions about selection of equipment or details of equipment.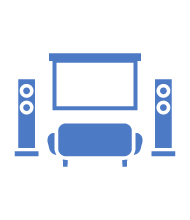 System to visualize electric power: "ViewE"


For example, reduce power consumption by replacing incandescent bulbs and fluorescent lamps with LED lights, or introduce the solar power generation or the wind power generation. We support your every effort to reduce carbon dioxide emissions.
You may lose your motivation while you are trying hard, if you cannot actually see your achievements.
Our unique power visualization system "ViewE" enables you to see your efforts and achievements.
We stay committed to the carbon free consulting to support your active eco-friendly actions that contribute to the better global environment in the future.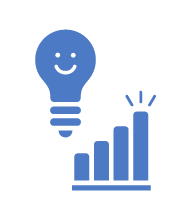 Contact
Inquiries by phone
Please feel free to contact.
Monday – Friday: 9:30 a.m. to 5:00 p.m.
We are closed on Saturdays, Sundays and holidays.
Inquiries by e-mail form